AW YEAH, this big update is waiting for you in your WordPress dashboard. A much-requested feature is finally here: member webinars! In this update, I'm going to tell you all about it.
Member webinars
We have added a new tab within your webinar settings; it's called the 'access tab.' Within this tab, you can configure if you want your webinar to be available for certain WordPress user roles, memberships or specific user ids. There is also an integration with the WooCommerce Members plugin which lets you choose which membership levels will have access to your webinar. This wonderful feature is only the start, and of course, there will be more integrations with different membership plugins.

Attendee Management
Remember the time that you could see who has signed up for your webinar, but if they actually attended was the question? Well, we have improved that situation. From now on, you can see who has signed up AND actually attended your webinar. You can also see this for the different automated timeslots of your webinar.
Another thing that was needed for some users is a functionality where you can manually add attendees as a webinar host. This feature wasn't possible until now. In WP WebinarSystem 2.8 you can manually add an attendee from the backend or import attendees in bulk. Just by using two simple clicks. Your welcome!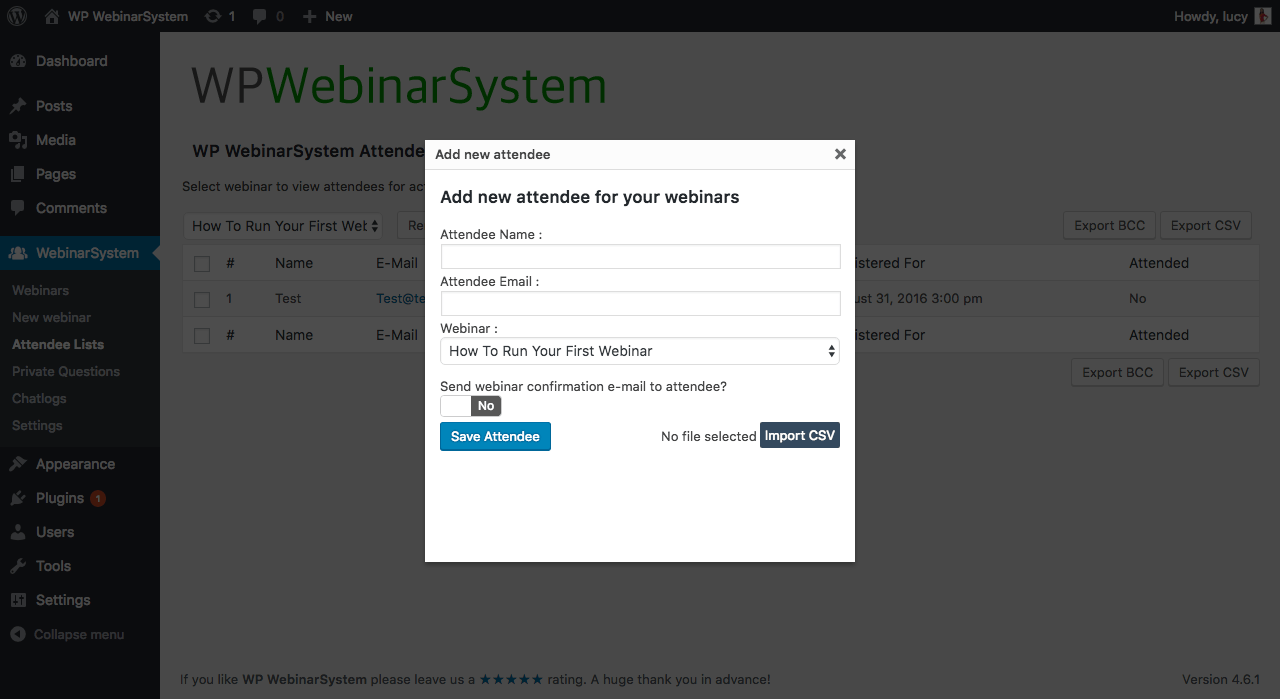 Don't have a license for the Pro version yet?
–> Click here to purchase one
Do you have any questions about this update or do you have a feature request? Just send us a message! Our documentation pages will be adjusted soon, but of course we are available on the Live Chat and through e-mail.
Enjoy this release!
Lucy