WP WebinarSystem Pro 2.12 is released today and its name has been changed now to WebinarPress. We are excited to announce that you can create custom registration fields from now on.
 
There have been a lot of users asking for this functionality, so we made it happen! Normally it was only possible to ask your visitor for their name and email address when they register for your online event. But with the Pro version 2.12, you can add custom text fields, phone number fields, or checkboxes to your webinar registration forms. Create as many custom fields as needed, there are no limits.

Of course, you can see the input of the fields on the attendee list, and export the data to a CSV or text file. For a full guide on this functionality, please click here to read the documentation.
We've been busy! Next to the custom registration fields, it's possible to hide the registration or login form on the registration page. Also, WP WebinarSystem now integrates with Mailpoet 3 and there are a lot of other improvements and fixes in this version.
If you want to read the full list of adjustments in version 2.12, then read our changelog.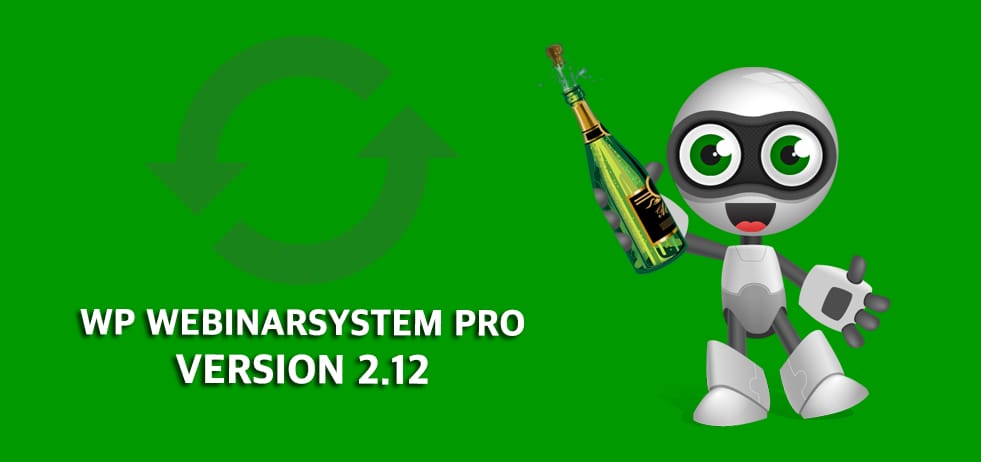 This new functionality won't be available in the free Lite version.
Ready to work with the Pro version, but don't have a license yet?
–> Click here to purchase one
Do you have any questions about this update or do you have a feature request? Just send us a message! We are available on Live Chat and through e-mail.
Enjoy this release!
Lucy